CALATHEA Wash Bag | Neon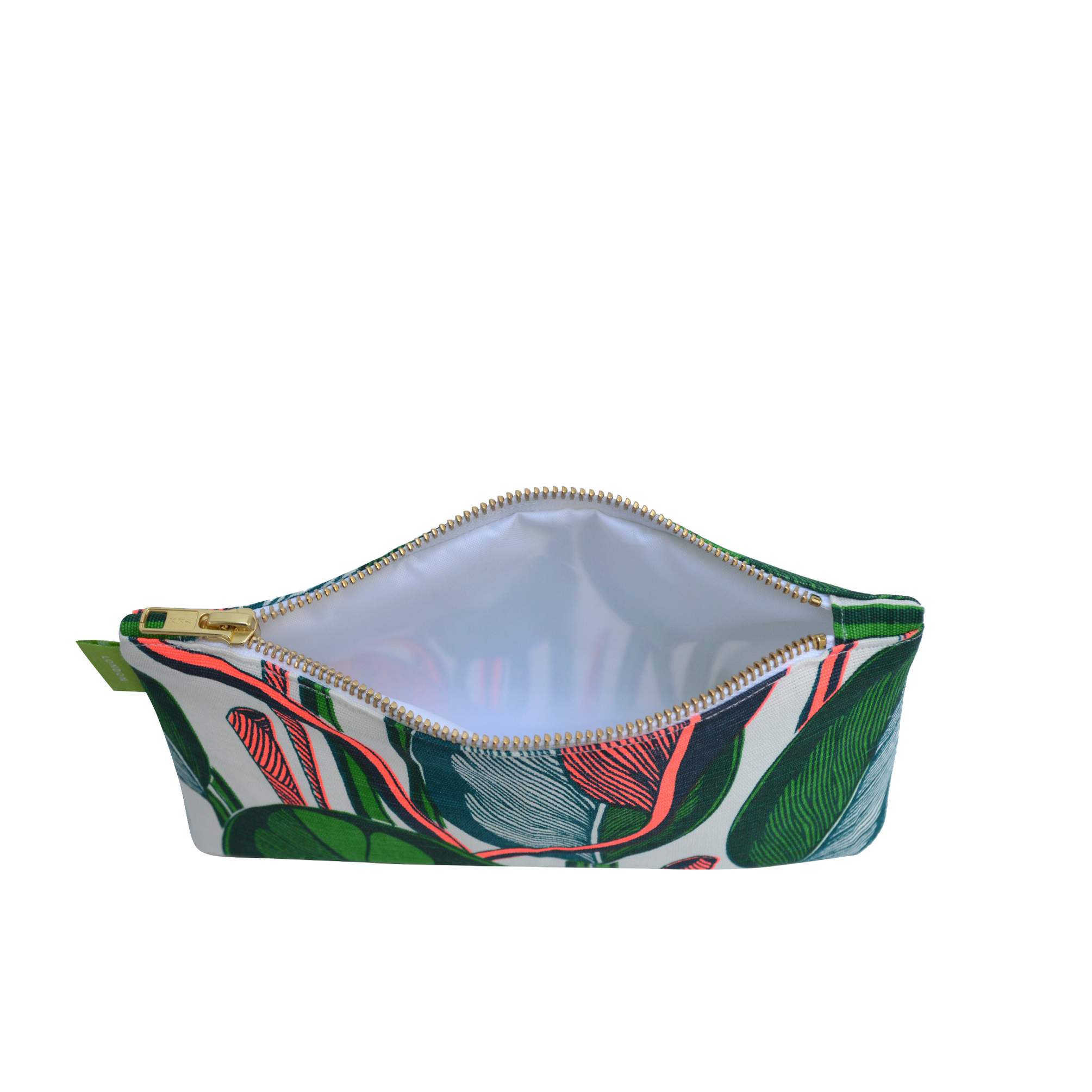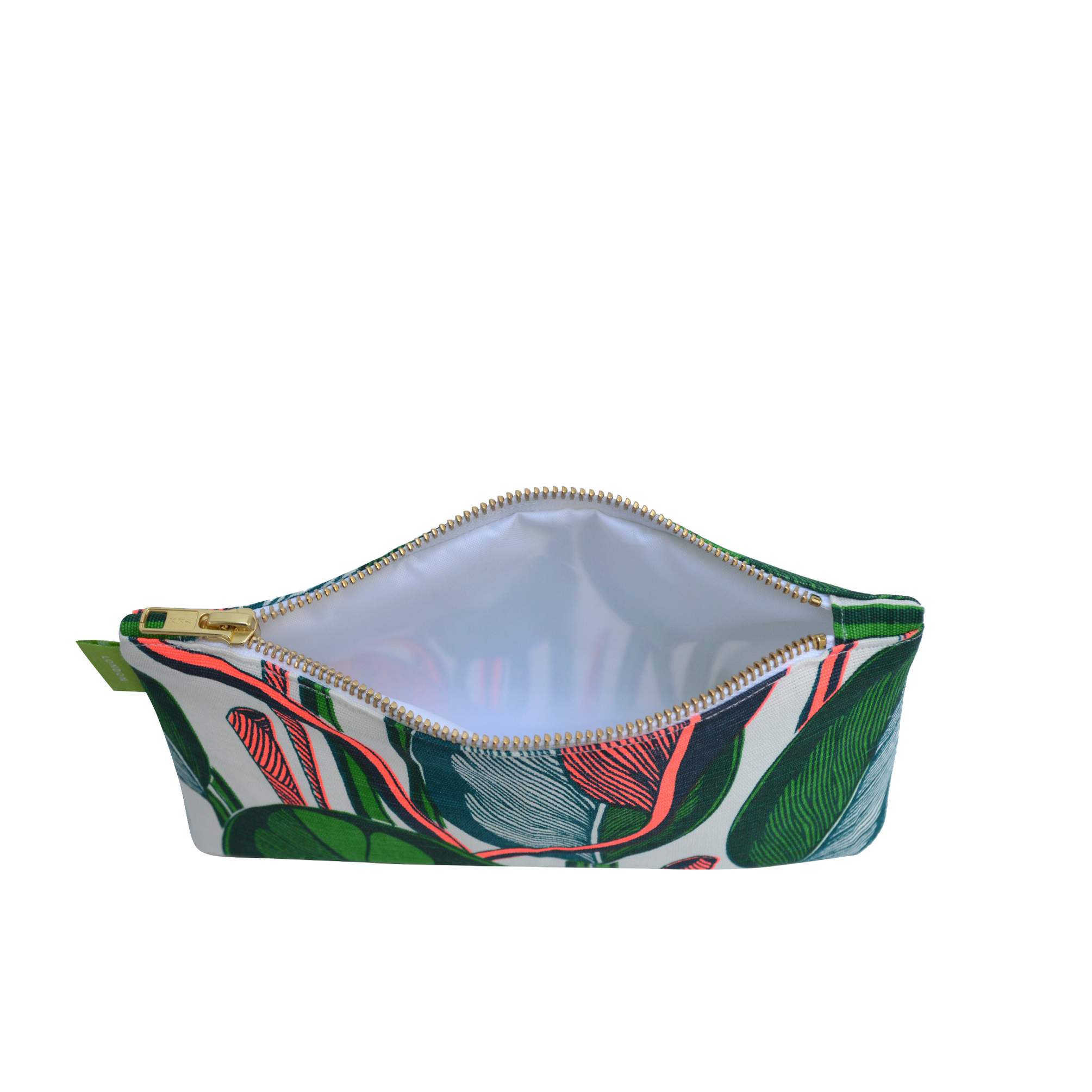 CALATHEA Wash Bag | Neon
28cm x 15cm x 9cm
UK woven linen union wash bag individually hand screen printed at the studio in green, navy and neon coral. This versatile bag had a sturdy brass zip and is lined in a waterproof fabric.
This design is based on the tropical plant Calathea Corona also known as the Corona Prayer Plant due to way it folds its leaves in 'prayer' every night. New shoots emerge as bright rolled cigars and unfurl to reveal large but finely detailed, vivid, green leaves.
Delivery: £3
Printed on both sides. Brass zip. Waterproof lined. Dry clean. Matching products available.